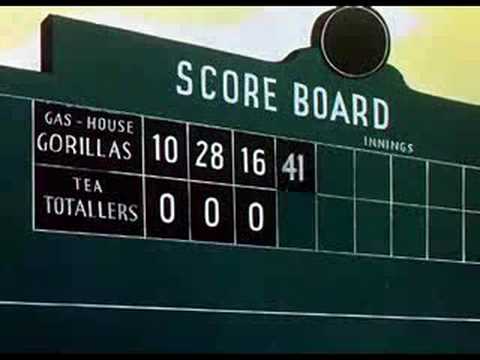 There's something fishy about a club that turns up wearing the home team's uniform. And yet that's exactly what Google did on June 10th, right before they handed the Blues their fourth loss of the season. So for anyone who thinks that this search engine company is merely interested in "organizing the world's information," here's a little lesson: they like to win, too.
Playing to maintain their place at the top of Division III, Google took an early lead with eight runs after two innings. The Blues never gave up on defense, trying to keep the other team in blue and white from coasting to an easy victory, but their opponents hit hard and ran with speed. They had clearly earned their ranking. Ozzi and Taylor stopped most of the deep shots to center field, and
Joe C made a catlike diving grab at third to rob them of another hit, and yet little by little, the run deficit grew as the night wore on.
On offense Brian swung the bat well as an Extra Hitter, and Dave scored off a solo homer to right field. Even playing a woman down though, Google didn't have many weak spots, and they held the Blues to two runs or less for six innings. Then, in the seventh, encouraged by Ozzi's massive wallop down the third base line, Oxford mounted a comeback. In the end they couldn't make up for a slow start, and left two runners on as time ran out.
So the fans that turned up to cheer for the Blues didn't see a win, but after a few pitchers of Long Hammer IPA (and at least one of Bud Light) at the Bull Moose, everyone remembered that there were still four games left in 2010.